Contemporary playwrights
Heiner Müller (1929-1995)
Heiner Müller was four years old when the Nazis came to arrest his father. A witness to the political upheavals of Germany, from Hitlerian fascism to Communist suppression and finally reunification, he wrote critical works on the ruins of post-war Germany, on the socio-economic turmoil of his nation. In 1961, the year the Berlin Wall was erected, his play The Emmigrant was banned and he was expelled from the Writer's Union. To escape his oppressive environment, he turned to texts by Sophocles, Euripides and Shakespearefor a perspective on the living and the dead, on memory and oblivion. His liberal adaptation of Macbeth sparked a heated controversy, drawing accusations of "historical pessimism." His works are highly allusive, never shying from taboos, embodying an aesthetic that has inspired such directors as Bob Wilson, Anatoli Vassiliev and Gilles Maheu. Like Germany, which has seen radically different eras in a short span of time, the writing of Heiner Müller compresses past and present into fragmented shards, reflecting the identity of a people swept along by the chaotic currents of modernity.
© Yves Dubé
Title: Hamlet-machine
Playwright: Heiner Müller
Production: Carbone 14, 1987
Director and set designer: Gilles Maheu
Set construction: Luc Proulx
Costumes: Georges Lévesque
Lighting: Martin St-Onge.
By Heiner Müller:

Hamlet-Machine [1977], éditions de Minuit.
Quartett [1980], éditions de Minuit.
Rivage à l'abandon/Matériau Médée/Paysage avec argonautes [1982], éditions de Minuit.
Germania 3, les Spectres d'un mort-homme [1995], l'Arche.
L'Homme qui casse les salaires [1956], Éditions théâtrales.
Thomas Bernhard (1931-1989)
The Austrian writer Thomas Bernhard grew up under the influence of music and a grandfather who was a writer, and who would later appear as a sympathetic figure in Bernhard's autobiographical novels. Serious pulmonary problems kept him in tuberculosis sanatoriums his entire childhood; this experience, along with the bombings that made Salzburg an open grave, placed him face to face with death. He completed his studies in music and drama at the Mozarteum in Salzburg with a dissertation on Brecht and Artaud. Known and dreaded for his indictments of Viennese and Austrian society, he provoked scandal after scandal with his virulent attacks, which pervade his works. Despite his frail health, he managed to create an impressive body of work—eighteen plays in all—that interweave poetic and fantastical elements to depict his love-hate relationship with Austria. "A cesspool with neither intelligence nor culture," he describes his country in Heroes' Square (1989), in which a Jewish family returns to Vienna, still haunted by the cries of the crowds that cheered Hitler fifty years before in the Heldenplatz. Even after his death, Bernhard manifested his aversion for Austria: in his will, he barred the country from ever producing his plays.
© Josée Lambert
Title: Maîtres anciens(Old Masters
Adaptation: Denis Marleau adapted from Thomas Bernhard
Coproduction: Théâtre Ubu, National Arts Centre French Theatre, and Festival de Théâtre des Amériques, 1995
Director: Denis Marleau
Set design: Claude Goyette
Costumes: Lyse Bédard
Lighting: Guy Simard
Music: Denis Gougeon.
By Thomas Bernhard:

Eve of Retirement (New York : Performing Arts Journal Publications, 1982).
Immanuel Kant, 1978
Maîtres anciens : comédie [1985]
The President (New York : Performing Arts Journal Publications, 1982).
Heroes' Square [Heldenplatz, 1989]
Gathering Evidence (memoirs, 1975-1982)

On Thomas Bernhard :

Entretiens avec Krista Fleischmann, l'Arche.
Thomas Bernhard: the Making of an Austrian by Gitta Honneger
Botho Strauss (b. 1944)
© Yves Desrochers
Title: Grand et Petit(Big and Little)
Playwright: Botho Strauss
Translation: Claude Porcell
Production: Théâtre de l'Opsis, 1987
Director: Serge Denoncourt
Costumes: Guylaine Normandin
Lighting: Jocelyn Proulx
Set design: Serge Denoncourt and Jocelyn Proulx
Soundtrack: Catherine Houle.
Along with Heiner Müller, Botho Strauss is the most produced German dramatist in Europe. After studying literature, theatre history and sociology, he became a critic for a theatrical review. At the age of 26, he was hired as a dramaturge for Peter Steinat the Schaübuhnein Berlin, where he translated and adapted Ibsen, Labiche and Gorky. In 1977, the Schaübuhne company performed his highly successful Trilogy of Goodbye which reunites a group of artists and art lovers who, during a vernissage, exchange banalities and bitter remarks before finally revealing their hollow alliances and isolation. The works of Botho Strauss renew the genre of realist drama, often dealing with romantic break-ups, seclusion and incommunicability. In Die Zeit und das Zimmer (Time and the Room), directed by Patrice Chéreau (1991) and Serge Denoncourt(1995), a character named Marie Steuber embarks on a process of self-examination, slipping into a strange state that reveals the gap between modern individuality and the search for life's meaning. Several of Strauss's plays are set in Berlin, in part because the author associates the desolation of this wounded city with the melancholy and solitude of his emotionally confused characters.
By Botho Strauss :

Der Narr und seine Frau heute adend in Pancomedia (2001).
Sieben Türen : Bagatellen, 1988.
Die Zeit und das Zimmer, 1988.
Trilogie des Wiedersehens, 1977.
Big and Little [Gross und Klein, 1978].
Lars Norén (b. 1944)
Lars Norén published his first collection of poems at the age of 19. His first play, Fursteslickarenhe (The Sovereign's Bootlicker), created in 1973 for Stockholm's Royal Dramatic Theatre, was a fiasco. It was not until 1982 that the Swedish author found success, with a work imbued with the memories of childhood. Born into a family of hotel owners, and raised by a sick mother and alcoholic father, he observed a parade of people from all countries and circumstances. His recent works deal in part with society's outcasts and marginals, in contrast to his earlier family dramas. With aggressive dialogue and a burning energy tinged with existential angst, Norén depicts the relationships between parents and children, vividly portraying tyranny, rebellion, wounds. In a language expressing the hidden depths of the unconscious, the emotional outbursts in such works as Autumn and Winter or The Vigil reveal his characters' search for rest and silence after raucous confrontation. Currently the artistic director of the Riksteatern in Stockholm, Lars Norén is widely regarded as the successor to Ibsen and Strindberg.
By Lars Norén:

La Force de tuer [Modet at doeda, 1982], l'Arche
La Veillée [1983], l'Arche.
Automne et hiver [1987], l'Arche.
Sang [1994], l'Arche.
Catégorie 3.1 [Personkrets 3.1, 1997], l'Arche.
Howard Barker (b. 1946)
An artist working on the fringe of Britain's institutional theatre, Howard Barker expresses himself in a variety of forms: poetry, scriptwriting, directing and painting. Neglected within his own country, his dramatic texts have been translated into six languages and staged in seventeen countries, including nations as diverse as Canada, Slovenia and New Zealand. Barker has over fifty plays to his credit: his early realistic works gradually gave way to historical themes and characters that spurn moral conventions. Scenes from an Execution probes the relationship between art and power: a woman painter who has been commissioned to create a painting glorifying Venice produces a fresco on the horrors of war. A founder of the theatre of catastrophe, which explores the limits of tolerance, he is appealing to "those who hear the endless repetition of social platitudes, be they from the right or left, as a stream of empty and sterile phrases."*His essay "Arguments for Theatre" defines the parameters of his theatrical practice, which he clearly differentiates from entertainment. Along with his actor and director friends, he formed The Wrestling School, which exclusively produces his plays.
* Interview published in The Guardian, August 22, 1988.
© François Melillo
Title: Possibilités (The Possibilities)
Playwright: Howard Barker
Translation: Paul Lefebvre
Production: Théâtre de l'Opsis, 1989
Director: Serge Denoncourt
Set and props: Louise Campeau
Costumes: Luc J. Béland
Lighting: Yvon Baril
Soundtrack: Claude Lemelin.
By Howard Barker:

The Possibilities (London: Caldar & Boyars, 1988).
Seven Lears (London: Caldar & Boyars, 1990)
The Europeans (London: Caldar & Boyars, 1990).
Scenes from an Execution (London: Caldar & Boyars, 1988).
Wounds to the Face (London: Caldar & Boyars, 1994).

On Howard Barker :

Alternatives théâtrales 57, Numéro spécial sur Howard Barker, mai 1998.
Howard Barker's Theatre of Seduction Charles Lamb (Harwood, 1997).
David Mamet (b. 1947)
© Yanick MacDonald
Title: Glengarry Glenn Ross
Playwright: David Mamet
Translation: Pierre Legris
Production: Théâtre du Vieux-Terrebonne, 2003
Director: Fernand Rainville
Costumes: Marc Senécal
Lighting: André Rioux
Set design and props: Patricia Ruel
Original music and sound design: Larsen Lupin.
The prolific American writer David Mamet has worked as a dramatist, essayist, screenwriter and filmmaker. His masterful use of the rhythms and rhetoric of everyday speech, of half-expressed thoughts and silence, of rapid-fire changes of intention and emotion, serve to portray intricate relationships, often coloured with a caustic and profane humour. Associated with the regional theatre movement of the 1970s, Mamet created his first plays at Chicago's Saint-Nicholas Theater, which he co-founded. Initially influenced by Samuel Beckettand Harold Pinter, who revealed the inner drama through everyday details and gestures, he now describes traditional structure as his "favourite toy." His characters, evolving in enclosed environments, are most often working-class or on the fringe of society. American Buffalo takes place in a junk shop that symbolizes the evils of American capitalism, recounting the dishonest dealings of a numismatist who is after a rare coin. In Glengarry Glen Ross, Mamet portrays four real-estate agents/con artists who desperately try to win a Cadillac as the top salesman.
By David Mamet:

American Buffalo, 1976
Glengarry Glen Ross, 1983
Oleanna, 1994
The Duck Variations, 1972
Writing in Restaurants, 1986
Bernard-Marie Koltès (1948-1989)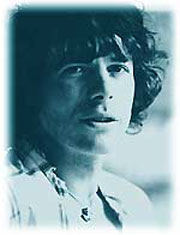 One of the leading authors of late 20th-century European theatre, Bernard-Marie Koltès came into prominence through his collaborations with director Patrice Chéreau. At age 22, after his studies in production at the École du Théâtre National in Strasbourg, Koltès wrote and directed his first play. Seven years later, in 1970, La Nuit juste avant les forêts was performed off-festival at Avignon. In 1985, Chéreau's production of Combat de nègre et de chiens at the Amandiers Theatre earned the playwright worldwide recognition. Over the course of his short career, Koltès travelled the globe: USSR, United States, Quebec, Guatemala, Nigeria, Senegal… With an intense, burning lyricism and uncompromising veracity, Koltès portrays the destitute and the uprooted, the shadowland of humanity. His language conveys a worldview pervaded by upheaval and intermingling cultures, by disorder and the death wish, which constantly collides with our survival instinct and desire for immortality. Leaving behind some ten dramatic works, Koltès died of AIDS at the age of 41.
© André Cornellier
Title: Combat de nègre et de chiens(Battle of Black and Dogs)
Playwright: Bernard-Marie Koltès
Production: Théâtre du Nouveau Monde, 1997-1998 season
Director: Brigitte Haentjens
Set design: Stéphane Roy
Costumes: Lyse Bédard
Lighting: Guy Simard
Music: Michel F. Côté
Props: Lucie Thériault.
By Bernard-Marie Koltès :

La Nuit juste avant les forets [1977], Éditions de Minuit.
Combat de nègre et de chiens [1979] followe by Carnets, Éditions de Minuit.
Quai Ouest [1986], Éditions de Minuit.
Dans la solitude des champs de coton [1987], Éditions de Minuit.
Roberto Zucco [1990] followed by Tabataba, Éditions de Minuit.
Martin Crimp (b. 1956)
After studies at Cambridge and a career in marketing, Martin Crimp saw his first play, Living Memories, performed in 1982. A dozen plays followed, including an adaptation of Molière'sMisanthrope set in the upscale world of the American film industry. In a similar setting, The Treatment depicts two producers who appropriate the story of an abused woman for the purposes of art. According to Crimp, this play illustrates what "art must do to life to make it a shadow of itself.*" He also adapted Ionesco's The Chairs, Genet's The Maids and translated Koltès'Roberto Zucco, staged by the Royal Shakespeare Company. Since the 1990s, Crimp's plays have been produced outside his native England; several have appeared on the French stage, including La Campagne (The Country), translated by novelist Philippe Djian, which tells the story of a well-to-do couple who have left London to live in the country. One night, the husband brings home a young woman whom he claims to have found lying by the roadside. An endless refrain of questions and answers, steeped in innuendo, follows, creating doubts and tensions that expose the duplicity of each character.
*Quotation from Web site: http://www.theatre-contemporain.net/auteurs/crimp/pdgmc.htm
By Martin Crimp :
No One Sees the Video, 1990
The Treatment, 1993
Attempts on Her Life, 1997
The Country, 2000
Jon Fosse (b. 1959)
© Pascal Victor
Never really setting out to be a playwright, Jon Fosse had already written several books before creating his first play. But after director Kai Johnsen encouraged him to write Og aldri skal vi skiljast (And Never Shall We Be Separated), the Norwegian-born playwright achieved widespread popularity throughout Europe: in Portugal, Belgium, France, Holland and Hungary. His characters are usually ordinary people who consider a change of location or dream of a radical change in their situation. They are part of the climate of our time, performing essentially mundane acts, which the playwright zooms in on, blows up, slows down. Metaphysics and social drama are part of Fosse's minimalist aesthetic, his explorations of such themes as incommunicability and our futile aspirations for a new life. His dialogue incorporates hesitations, repetitions and the unsaid, creating both a musicality and an atmosphere of anxiety and foreboding. Employing a spare vocabulary and minimal stage directions, Fosse attempts to throw the viewer into a state of turmoil with the barest possible means.
© Pascal Victor
Title: Quelqu'un va venir(Someone is Going to Come)
Playwright: Jon Fosse
Production: Théâtre Nanterres-Amandiers, 2003
Director: Claude Régy
Set design: Daniel Jeanneteau
Lighting: Dominique Bruguière
Costumes: Ann Williams.
By Jon Fosse:

Og aldri skal vi skiljast, 1994.
Dodsvariasjonar, 2001.
Besøk, 2000.
Nokon kjem til å komme, 1996.
Nammet, 1995; Barnet, 1995.
Sarah Kane (1971-1999)
A few weeks before her suicide, Sarah Kane declared that "telling the truth is killing me." Born into a deeply religious family, Kane studied drama at Bristol University and worked briefly as an actress before writing her first play, Blasted, which opened at London's Royal Court in 1995. Its violent and distorted images reflect the atrocities of our often barbaric world, asking the question: does a "domestic" rape committed in England destroy as much as mass rape used as a weapon of war? In part because her parents were journalists, she well knew that it was the obscene and scandalous side of news that stirred the imagination of viewers. Described as "the enfant terrible of British theatre", the hypersensitive Kane preferred an overdose of brutality in theatre to one in life. Her final work, 4.48 Psychosis (4:48 a.m. being the most common time for suicides) was staged after her death. With a chaotic form and fractured narrative, her works revolutionized late 20th-century drama, and were translated and produced throughout Europe. Her five plays, written before the age of 28, address almost all of the taboos of modern society in a provocative, in-your-face style that some critics find unbearable, others the work of a brilliant, if tormented, genius.
© Stefan Okotowicz
Title: Purifiés (Cleansed)
Playwright: Sarah Kane
Translation into Polish: Krzysztof Warlikowski and Jacek Poniedzialek
Coproduction: Wroclawski teatr Wspolczesny, Teatr Rozmaitosci, Teatr Polski, and Hebbel-Theater, 2003
Director: Krzysztof Warlikowski
Set desing: Malgorzata Szczesniak
Music: Pawel Mykietyn
Lighting: Felice Ross
Singing: Renate Jett
Complete cast: Mariusz Bonaszewski, Malgorzata Hajewska, Redbad Klyntra, Stanislawa Celinska, Jacek Poniendzialek, Thomas Schweiberer, Tomasz Tyndyk, Renate Jett.
By Sarah Kane:

Blasted, 1995
Phedra's Love, 1996
Cleansed, 1998
Crave, 1998
4.48 Psychosis, 2000

On Sarah Kane, a Web site:
Other contemporary dramatists who deserve mention include:
Martin MacDonagh, Biljana Srbljanovic, Evgueni Grichkovets, Peter Handke, Naomi Wallace, Oriza Hirata, Marius von Mayenburg, Valère Novarina, Werner Schwab, Jose Sandris Sinisterra, Didier-Georges Gabily, Georg Tabori, Armand Gatti, Sam Shepard and Franz Xaver Kroetz.